À l'occasion de la restauration de la fontaine Stravinsky et de sa réouverture au public, l'Ircam a commandé deux œuvres en relation avec le couple d'artistes Niki de Saint Phalle et Jean Tinguely, et les sculptures animées de la fontaine faisant référence pour la plupart à des œuvres d'Igor Stravinsky :
Sept contes de la fontaine, un parcours sonore ludique dont le texte a été commandé à l'écrivaine Hélène Frappat, mis en musique et sons par Mikel Urquiza et Pierrick Pedron.
Hélène Frappat texte
Mikel Urquiza musique
Pierrick Pedron design sonore
Sylvain Cadars mixage son, Ircam
Emmanuelle Zoll, direction artistique
Avec les voix de Hélène Alexandridis (version française) et Geoffrey Carrey (version anglaise)
Avec la participation pour l'enregistrement musical de : Maxime Echardour, percussions, Mayu Sato, flûte, Mathieu Steffanus, clarinette et Noé Nillni, trompette
L'eau la colonne le fer, une œuvre électronique en hommage aux deux sculpteurs commandée à la compositrice Sivan Eldar et à l'autrice Laura Vazquez
Sivan Eldar composition musicale
Laura Vazquez textes
Étienne Démoulin réalisation informatique musicale, Ircam
Sylvain Cadars mixage son, Ircam
Une production Ircam-centre Pompidou

avec le soutien du mécénat d'AXA

avec le soutien de la Sacem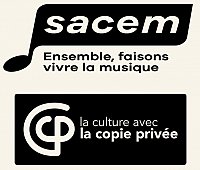 On the occasion of the restoration of the Stravinsky fountain and its reopening to the public, Ircam has commissioned two works in relationship with the artist couple Niki de
Saint Phalle and Jean Tinguely, and the animated sculptures of the fountain referring for the most part to works by Igor Stravinsky:
Seven Tales by the Fountain, a playful sound walk, the text of which was commissioned from the writer Hélène Frappat, set to music and sound by Mikel Urquiza and Pierrick Pedron.
Hélène Frappat text
Mikel Urquiza music
Pierrick Pedron sound design
Sylvain Cadars sound mixing, Ircam
Emmanuelle Zoll, artistic director
With the voices of Hélène Alexandridis (French version) and Geoffrey Carrey (English version)
With the participation for the musical recording of: Maxime Echardour, percussion, Mayu Sato, flute, Mathieu Steffanus, clarinet and Noé Nillni, trumpet.
L'eau la colonne le fer, an electronic workin homage to the two sculptors commissioned to the composer Sivan Eldar and the author Laura Vazquez.
Sivan Eldar musical composition
Laura Vazquez texts
Étienne Démoulin computer music production, Ircam
Sylvain Cadars sound mixing, Ircam
An Ircam-centre Pompidou production

with the support of AXA's patronage

with the support of the Sacem